Introducing Barr's two new DAF XF artic units.
Posted: 13.07.20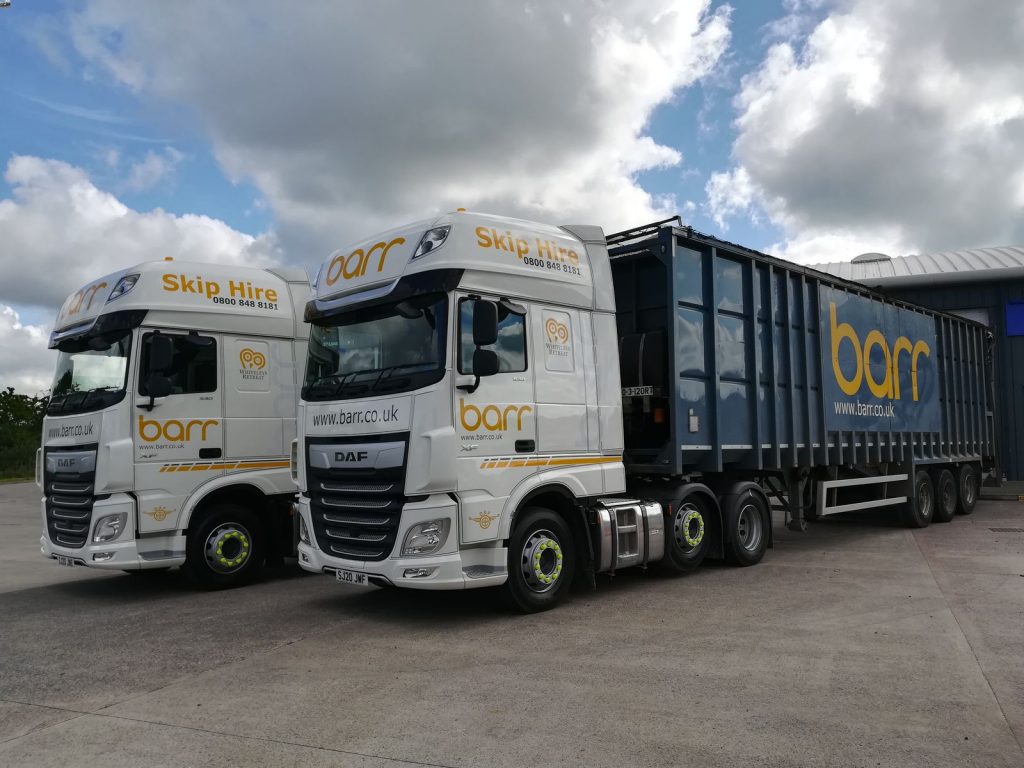 Barr are delighted to have secured two new DAF XF artic units to help fulfil local council contracts and ensure waste is moved efficiently throughout our service area. The vehicles boast the latest generation transmission and engines to ensure the trucks can cruise at a lower rpm resulting in extremely low noise levels and a higher MPG. The premium exterior design makes the truck an eye catching addition to the road and the enhanced interior design ensures the drivers will benefit from improved working conditions, reduced fatigue and maximum comfort.
The logistics' team are very happy with the outstanding livery arranged by Alex Mclachlin from Autographics. We are also very grateful to Paul Rodgers (Truck Sales Manager) for guiding us through the truck purchase and we're also looking forward to working with Derek Campbell (depot manager) and Ewan Galt (service manager) from Motus Commercials, our local DAF Dealership.